UF1 Post Race Interview – 2013 Winter Series Race 6
Podium Interviews
Drivers: Bill Jeric (1st), Aaron Lane (2nd), Lee Passehl (3rd)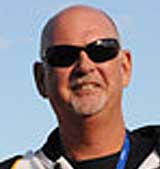 Chassis:
Tamiya F104 V2
ESC:
Orion
Motor:
Schuur Speed 21.5
Battery:
Orion
Driver: Bill Jeric
Q: Congratulations Bill on a great race weekend! Your car was certainly hooked up all 3 races. How does it feel to pull off a victory over such a talented group of guys?
A: It really feels great, I have so much respect for the top drivers in this series that having a chance to compete with them on a level playing field makes me grateful. I am pleased to be running at a competitive pace.
Q: I'm sure alot of people are surprised to see you up on top of the leaderboards, not knowing your past RC experience. Can you share with us your past racing history?
A: Oh goodness. I first started racing 1/8 on-road in 1978 and found 1/12 scale in 1979. I raced pretty much everything in RC cars until having to stop in 2003 due to family and business demands. I feel blessed to be able to return to my on-road roots through UF1.
Q: The 2013 Summer Series starts in March and will travel to 8 different tracks. Will you be joining us for that?
A: That's my goal. I hope that the dates will allow me to join the summer series, and I eagerly await the schedule to see if I can block out the UF1 dates. Racing F1 on asphalt sounds like a lot of fun!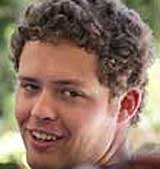 Chassis:
Exotek F1R
ESC:
LRP SXX V2
Motor:
Reedy Sonic 21.5
Battery:
Reedy Shorty
Driver: Aaron Lane
Q: Congrats on another Top 3 finish for you, Aaron. You've pulled within 3 points of Berger in the Driver's Championship. Do you think the pressure is more on you or him in the final race?
A: I feel that the pressure is different but equal for both us of in the final round. Berger doesn't have to be blistering fast to keep second, but he still has to have a good day at the track. By contrast I have to make up points so I either need to be faster or luckier than Berger. Both situations have added pressure for the both of us.
Q: You've also been an intrical part of Team Lotus moving up the ranks, overtaking Team Benetton-Ford for 3rd in the Constructor's Championship. Has this move been a benefit to you?
A: There are so many benefits to being on a team in the UF1 series. It is a lot easier setting up your car and getting faster when you have someone to compare notes with.
Q: Everyone knows you as the FGX Master in last season's Series. Do you plan on returning to the 2013 Summer Series and will you be campaigning the FGX again?
A: I plan on having my FGX with me at every track over the summer. But I feel that there are only a couple tracks where the FGX will have a distinct advantage. My direct drive car will be the main focus for the series but when the track conditions are just right I will definitely be racing the independent suspension car.

Chassis:
TOP Rebel F1
ESC:
Tekin RS
Motor:
SchuurSpeed 21.5
Battery:
Turnigy 4.2 Short
Driver: Lee Passehl
Q: Great finish today Lee! Even though you were a bit off the pace today than normal you still pulled off a Top 3 finish. Were you testing something new or just one of those days where the track had it in for you?
A: It's one of those things when one mishap acts like a domino effect on the rest of the day. I was involved in a crash in the first race with a car that came out on the track in front of me after traction rolling. I was in the lead at the time and the crash put me towards the back of the field. The drivers are so consistent and fast that it is next to impossible to work your way through the pack even in a fifteen minute race. I finished 4th in that race which put me 4th on the grid for the next race. Bill Jeric and Aaron Lane were so consistent in the next two races that it was not possible to improve my track position enough to overtake them. My hats off to the two of them for their excellent driving all day long. As I've been saying all along, consistency pays off. Just ask Bill, he completed all three races without a mistake!
Q: You are driving a TOP Rebel which, obviously, seems to be working well for you. Can you compare that car and the F104? What seems to be the major difference between the two?
A: I think that both the TOP Rebel and the F104 V2 cars are both excellent and very capable cars. Bill Jeric, Fred Medel, Dave Berger and Tony Neisinger are running V2's and are at the top of the field with them, not to mention Aaron Lane and his Exotek F1 R. But let's face it, all of the cars mentioned are hybrids of some sort from their original design. Most of the cars mentioned above are running the awesome Exotek adjustable front end that let's you adjust camber and caster for quick setup changes. Some are running different manufactures front, side and center springs and side links. You make adjustments on your car that will give you the best performance for track conditions. Sometimes that means having to experiment with parts that the manufacturer has not made for your car.
For me the TOP Rebel just responds better to my driving style and allows me to be more consistent from one lap to the next. I think the big difference in the two cars is that the TOP Rebel F1 is lighter as a finished chassis which allows me to place the additional weight on the car where needed to make minimum weight and in the right places for best balance. Most drivers are trying to figure out how to take weight off of their chassis to get down to minimum weight and that doesn't always make for a well balanced chassis.
Q: You have a solid 41 point lead in the Driver's Championship, which is basically yours to lose. Will you be heading into the final race full tilt or holding back a bit to avoid any problems?
A: For the answer that question sir, you will have to wait and see! 🙂
Another great weekend for our Top 3 drivers. Good luck to all of you at the final race of the 2013 Winter Series! I'm sure everyone is looking forward to an exciting ending to both the Driver's and Constructor's Championship!