UF1 Post Race Interview – 2013 Summer Series Race 1
Podium Interviews
Drivers: Tony Phalen (1st), Aaron Lane (2nd), Bill Jeric (3rd)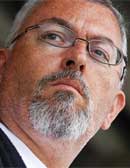 Chassis:
Tamiya F104 V2
ESC:
Tekin
Motor:
Thunder Power 21.5
Battery:
Thunder Power
Driver: Tony Phalen
Q: Great start to the 2013 Summer Series. How does it feel to be leading after the first round?
A: Of course it feels great, but it is only the first round of the Series. I think it was a transitional race and it caught everyone off guard since, well, it's not carpet anymore.
Q: After winning the Summer Series last year, do you think that experience will help you this year?
A: Sure. I like the outdoor series more than the indoor. I'm not a carpet guy and do struggle quite a bit on it. I enjoy the outdoor where it takes alot more set up and driving to get the car to go around the track fast, especially on all the different surfaces. It's also much more difficult to be consistent outdoors, and I love that challenge.
Q: The Lotus team is back in force with you and Mike Kennedy. How's that going so far?
A: It's good. Kennedy and I have been long time friends so it's a good pairing up. The guy loves the UF1 and racing F1 cars, but unfortunately the long drive (from Vegas) takes a toll on him. I'm just hoping we can keep the motivation up (and the points) and bring home a Constructor's Championship.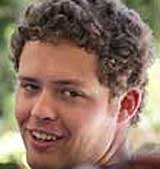 Chassis:
Exotek F1R
ESC:
LRP SXX V2
Motor:
Reedy Sonic 21.5
Battery:
Reedy Shorty
Driver: Aaron Lane
Q: Congratulations on a great weekend in Race 1. You definitely set the pace the whole day with two stellar runs in A1 and A2, plus one of only a few guys to hit low 14 second lap times. How does it feel to be so dominate in the opening round of the 2013 Summer Series?
A: Thank you Tony. It feels great to have a strong opening round to the 2013 series. I do however know that the series is incredibly competitive and that you cannot feel too safe or relaxed. I forgot how much I enjoyed F1 racing on the asphalt!
Q: In A3, you had a bit of trouble on lap 25 with a painful 73 second lap time. I'm not 100% sure, but it had to do with that pole in the middle of the track. What happened? Where you trying to hard to squeeze off a super fast lap?
A: I believe that the pole failed to get out of my way as I was transitioning to the straightaway. I'm honestly not sure how I hit the pole the way I did. My plan was to keep it conservative since I had already built up a bit of a lead. I think the grooving in the track, where the curbing used to be, pulled my car further inside than I expected and resulted in me hitting the pole head on.
Q: Opening races are a good indication of how a season might go. How do you feel so far after Round 1?
A: I feel fairly confident for the rest of the season! I am having a ton of fun in the 2013 Summer Series so far and I cannot wait for the second round. I have a lot of testing to get done in the meantime, but I know my Exotek 104 can get even better with more track time on the asphalt.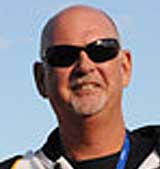 Chassis:
Tamiya F104 V2
ESC:
Orion
Motor:
Schuur Speed 21.5
Battery:
Orion
Driver: Bill Jeric
Q: Great job this weekend Bill. Both you and your Patron teammate kept good pace all weekend and pulled in a 3rd and 4th overall for the day. How was the car and how's it feel to be off the carpet and on the asphalt?
A: Thank you, Tony. It's been almost twenty years since I raced an electric car on asphalt so I'm grateful to achieve a podium result and run competitively in my first asphalt test for Team Patron-Honda. My Tamiya F104v2 felt comfortable to drive and I can accept being a few tenths off the ultimate pace in exchange for a car that was consistent through a fifteen minute race.
Q: Patron-Honda is also at the top of the Constructor's Championship, 55 points ahead of 2nd place Redbull Racing…and we've only hosted one race so far! Things look good for you guys. How's it feel to be on a team that won last years Constructor's Championship?
A: It feels outstanding; I was surprised and flattered when Don and Lee Passehl asked me to join the team for the 2013 UF1 outdoor season! I was happy to contribute to our strong team finish in the first race and alert our competitors that TPH will be in the hunt for the Constructor's title. I enjoy working with Don and Lee, and even though we run different chassis much of our individual testing of "common" variables (damping, tires, ride height, etc) seems to translate across both of our cars.
Q: Are you looking forward to running on 8 different tracks, all with different surface characteristics?
A: Intimidated may be a more accurate adjective since drivers like you, Medel, Berger, and others have experience at these different venues and most likely have a valuable diary of past setup notes. It will be a real test to see if Lee and I can throw down on race morning and quickly find a usable setup for each track that is on the schedule. I like a challenge, though!
Thanks guys for a great performance! This is going to be a great season in both the fight for the Driver's and Constructor's Championships! Good luck!