Race Recap: UF1 Winter Series 2013 – Race 5 – Korean GP
Post Race Analysis
Fourty two racers showed up on an unusually hot day in January. This mini-heat wave caught alot of people off guard, drastically changing the track temperature and causing the normal Top 10 guys to fall off the pace.
Benefiting from this track temp was Team Lotus driver Tony Phalen. Since most of the Top 10 had a hard time dipping into the 10 second range, his TQ lap-time of a 10.903 was good enough to put him on top. Things were looking up for the Lotus driver; notice I said 'were' looking up…
Even though he started near the back of the pack, Patron Honda driver Lee Passehl still pulled of a day's win with 299 points. This win makes it three-in-a-row for Lee, and it appears he may be on his way to an overall win. If he does, he'll certainly have earned it, and the rep for being the first repeat UF1 Champion. Good luck to him!
Patron teammate Ron Schuur was on fire this weekend as well. Ron had a 5th and 2 2nds to give him 294 points for the day. Both he and Lee have been running the junk out of their Top Rebels at the track…these guys are in it to win it. Ron's finish boosts him to 7th overall in the series…you know he's wanting a Top 5 finish!
Triple-World Champ Tony Neisinger takes a 3rd overall for the day. His smart driving netted him 293 points and keeps him 4th overall in the series. After a quick conversation with him, he informed me that he'll be missing the next UF1 race and possibly the one after that. That's unfortunate for him as a Top 5 finish in his first series attempt would have been awesome. That IS fortunate for the other guys in the Top 10, however. There's going to be some shuffling around in the next could of races…
Aaron Lane gathers 291 points for himself and Team Lotus. This guy is extremely consistent and has yet to finish outside the Top 5. He still sits 3rd overall in the series but is now only 16 points behind Berger who, unfortunately, didn't have so good a day. Look for a push in the next 2 races to try and overthrow the Repsol driver.
Putting in a stellar Top 5 finish is Mr. Fred Medel! His Repsol-Honda ride was on rails, good enough to hold off Neisinger in the closing laps of Round 2! Fred gathered 289 points for the day, good enough to move him to 8th overall in the series!
Repsol-Honda teammate Dave Berger had a bit of an off day, only accruing 288 points and a 6th overall. The warmer track temps caught him off guard, having a 4th, 5th and 6th place finishes. This drops Berger 30 points behind Passehl for the overall series, but this doesn't take into account throwouts or any incidents in the final 2 race days. As we've seen before, anything can happen, and I'm sure Berger will be knocking on the back door of Passehl…
Finishing 7th overall for the day was Team Lotus driver Tony Phalen. After taking the TQ, Phalen looked like he might score some big points today, but a traction roll in round 1 started the downhill spiral. Scoring 281 points for the day, he did put himself up in the Top 10, tied for 9th with Steve Jackson.
Independent driver Bill Jeric pulls in 278 points for the day. Bill's car always looks amazing on the track and if this guy gets a full series in he's going to be dangerous. I spoke with Bill briefly on how he's loving the series! That's great coming from a guy that is the head honcho of a major company in the industry! Bill sits down the leaderboard in 34th place, but he has missed two complete races. We'll see how that pans out with the throwouts after race 7.
Pulling in a 9th for the day is Vodafone Mercedes driver Roel Espina. Roel is the only other Tamiya X1 driver competitively finishing in the Top 10. Speaking with him, he said he made a few changes to the car for the warmer temps, but was another one of the driver's that was caught off guard by the warmer track temps. Roel sits 12th overall in the series.
Marlboro Mercedes driver Tyree Phillips finishes 10th for the day with 273 points. Both Marlboro drivers suffered today from the warmer track temps, Tyree being the higher placing of the two. He still sits 5th overall but lost quite a few points to 4th place Neisinger, but with Tony being gone the next race (or possibly 2), Tyree will slot up into 4th without a problem.
Finishing just out of the Top 10 was Benetton Ford driver Bill Martinez. His 12th, 8th and 11th place finishes were only good enough for 272 points, just 1 point behind Tyree. Not only did Bill not make the Top 10 for the day's event, this score also dropped him out of the Top 10 for the overall. He now sits 8 points out of the Top 10, an easy feat to overcome with 2 races left to go.
Williams BMW driver Tomas Schlick grabs the 12th spot with 264 points. Tom missed the Top 10 by 9 points, but his overall was good enough to move him to 13th overall in the series. Only 20 points out, he'll need a couple good performances finish Top 10.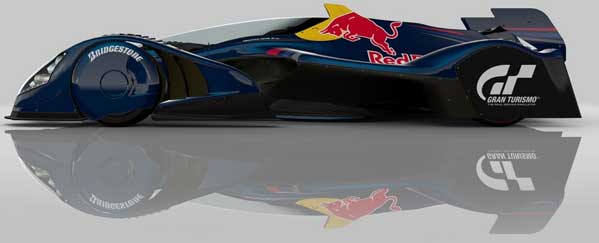 Constructor's Championship
This race saw the Team Patron-Honda boys put the smack down in the Constructor's Championship. Gathering 593 points for the day, the put a healthy 34 points between them and the Respol-Honda crew. Both Passehl and Schuur are motoring the TOP Rebel cars but, as I said before, are down at the track more than anyone else.
Thanks to Medel's great finish, Team Repsol-Honda have another good day. Losing a little ground on Patron-Honda camp, they're still sitting in a great position to capture 2nd overall in the series. With 2 more races to go, anything can happen. I'm sure Medel and Berger are hoping it might…
Benetton Ford loses quite a few points this week, but still sit 3rd overall. Both drivers were affected by the warmer track conditions, with Martinez finishing 11th and Cole 16th. They'll need to switch their momentum for the final two races if they want to keep 3rd place overall.
Team Lotus picked up 47 points on Benetton Ford and are charging hard for 3rd overall. Both Lane and Phalen had good runs and are now in contention for a Top 3 finish. With Lane having consistent Top 5 finishes and Phalen constantly moving up the ladder, the current 19-point gap is pretty small with 2 races to go.
Team Caterham F1 still sits in 5th, but not by much! Only 9 points ahead of Vodafone-McLaren Mercedes and only 2 races to go, they'll have to dig deep to keep the 5th place position. That and hope that Espina and Simmons have off weekends!
Final Thoughts
The warm weekend certainly shook up the qualifying and final standings a bit. The guys that could compenstate for this (or choose the right setup before their race) were able to score points to further their progression in the series. It's not an easy task when it's been frigid cold for the past couple weeks, but certainly fun to see it happen (and the thrashing in the pits). The 2013 Winter Series has only 2 more races to go, so there's still plenty of time to step it up a notch. Don't forget, the final scores won't be tabulated until the final race is over…we need to go through and pull out all the throwouts.
Track Tip
In Race 2, we went over car control while entering the pits, but failed to cover a more important aspect…pit exit! Let's look at the racing line; it's the part of the track where everyone drives. The track is dark from rubber and sauce, and the cars have a ton of traction. Because the pit has to be off this racing line, the pit lane is usually the dirtiest part of the track (mainly because no one drives there!). Once the pit boss has placed the pit sticker on your car and prepares to release you, he will most likely set you on the dirty part of the track, or off the racing line. Be weary when leaving the pits…there is no rubber or sauce on that part the track and your tires will have cooled of a bit or even picked up a few 'marbles'. Leave the pit lane slowly; there is no need to punch it! Punching it will only spin the tires and could throw you into a board, costing you more time. It could also pitch you out into traffic, resulting in your car taking out another car (perhaps a lead car) that is on the racing line. Just be careful when leaving the pits; the 1 second delay it takes to get the car back on the racing line is better than the 5-10 seconds it might take to flip your car back over!
Final Results
| | | |
| --- | --- | --- |
| Pos | Driver | Points |
| 01 | Lee Passehl | 299 |
| 02 | Ron Schuur | 294 |
| 03 | Tony Neisinger | 293 |
| 04 | Aaron Lane | 291 |
| 05 | Fred Medel | 289 |
| 06 | Dave Berger | 288 |
| 07 | Tony Phalen | 281 |
| 08 | Bill Jeric | 278 |
| 09 | Roel Espina | 275 |
| 10 | Tyree Phillips | 273 |
| 11 | Bill Martinez | 272 |
| 12 | Tomas Schlick | 264 |
| 13 | Charles Lightfoot | 261 |
| 14 | Torrance Deguzman | 261 |
| 15 | Vincent Rivera | 260 |
| 16 | Kevin Cole | 253 |
| 17 | Steven Jackson | 252 |
| 18 | Mark Goldwater | 250 |
| 19 | Sean Park | 245 |
| 20 | Roy Tolentino | 242 |
| 21 | Todd Marshall | 241 |
| 22 | Craig Hammon | 240 |
| 23 | Doug Rebal | 225 |
| 24 | Quincy McClinton | 224 |
| 25 | Dan Apodaca | 223 |
| 26 | David Garcia | 223 |
| 27 | Tim Ruwe | 222 |
| 28 | Calvin Simmons | 221 |
| 29 | Jack Deanda | 220 |
| 30 | Chris Nguyen | 211 |
| 31 | John T. | 210 |
| 32 | Eric Gamboa | 206 |
| 33 | Carlos Ledezma | 204 |
| 34 | Alan Ryono | 203 |
| 35 | Matt Siu | 198 |
| 36 | Jose Monge | 197 |
| 37 | Willie S. | 194 |
| 38 | Jeremy Dee | 191 |
| 39 | Jacob Dee | 188 |
| 40 | Michael Kamali | 188 |
| 41 | Jeff F. | 187 |
| 42 | Leo V. | 182 |